We got our first duck egg today.
Emma thinks it was Alice (the White one) she has noticed a change in her recently.
It is quite different from the chickens eggs, it's large, more rounded at the ends and its white but with an almost greenish tint to it.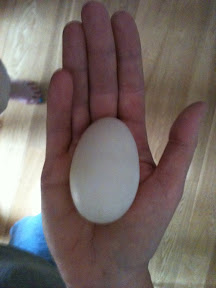 I think it may be a case of one fried egg cut into 4 later this evening!
Jayne x